Office in Catonsville, Serving the Greater Baltimore area.
Hours by appointment
Upcoming classes and events: "Acupressure for Autumn", Wed, Sep 27, 7-9pm, on-line or in person in Catonsville; "Living More Magically", Sun, Oct 29, 2-5pm, on-line or in person in Catonsville. Friday Nov 24, 4-5pm, "Black Friday" meditation, Revolve Wellness Studios in Catonsville. Contact me to register or for more information.
"New Year Anytime" Special
Pay for five sessions, get a sixth for free!
Setting out to make a healthy change in your life – whether a resolution at New Year's, or anytime – can be stressful. Resolving to quit smoking, or to eat better, or to get more exercise, means transforming your relationship with your body. Bodywork therapy can be an excellent way to support yourself in making such a change.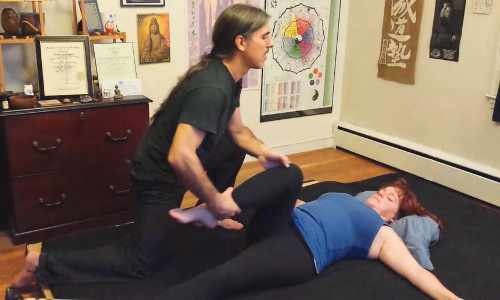 To help with these times of transformation, I offer a special package: six 1-hour sessions, scheduled within an nine week period, for $425.
How it works:
schedule two sessions within three weeks, and pay the regular price of $85 each. This gives you an introduction to what bodywork can do for you.
after that second session, pay $255 in advance and schedule four more sessions over the next six weeks.
That's six sessions for a total of $425, saving $85 off the regular price --
it's like getting your sixth session for free!
(Not valid with other discounts.)
"Do Not Say Too Late" – Zen Master Shunryu Suzuki