Office in Catonsville, Serving the Greater Baltimore area.
Hours by appointment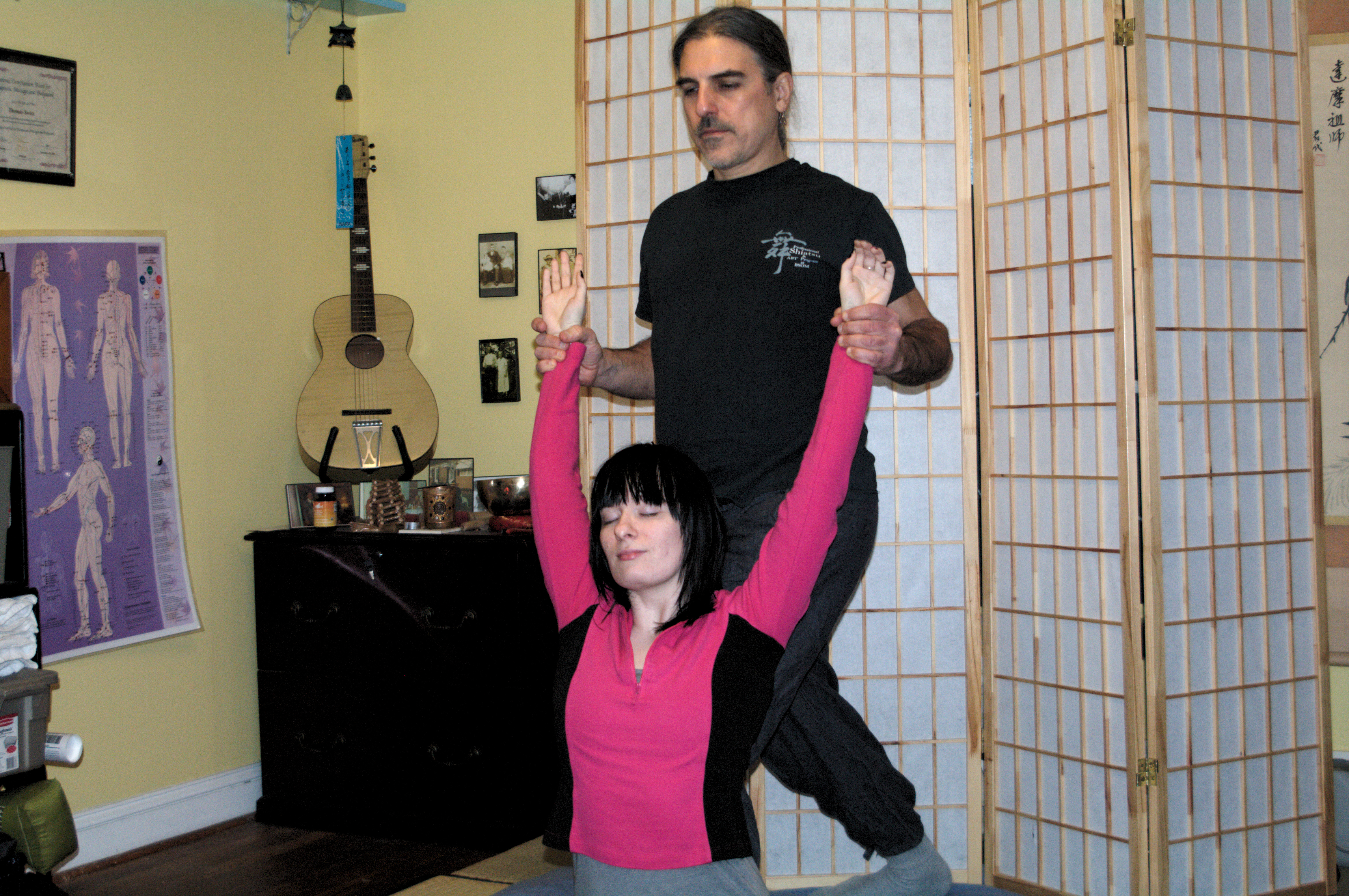 Wellness, Spirit, and Magick Events with Tom Swiss
Vending
Teaching/Facilitating
Contact me to register or for more information.
---
I love to talk about and teach shiatsu! If you would like to schedule a class or lecture on shiatsu, wellness, spirit, or magick for your organization, please e-mail me at tms@EarthTouchShiatsu.com or call 443-803-9621. (Rates negotiable, from free on up to astronomical. Long distance travel is possible if expenses are provided for.)
Classes and talks about shiatsu, wellness, and Chinese Medicine I have previously presented include:
Introduction to Acupressure and Shiatsu Shiatsu (Japanese for "finger pressure") and acupressure are forms of Asian Bodywork Therapy, which use pressure and stretching to relieve pain and stress. According to the theories of Chinese medicine, these techniques help balance the flow of qi, or vital energy, in the body. We will discuss and practice the use of acupressure points for physical, emotional, and spiritual balancing, and also learn a simple self-shiatsu routine. If time permits we will also do some partner work. Please bring a mat or towel to lie on for stretching.
Shiatsu for Friends and Family Shiatsu ("acupressure massage") is commonly practiced within families in Japan. Unlike "Swedish" massage, shiatsu recipients remain fully clothed; thus shiatsu can be appropriate in situations where massage would be awkward. Come with a friend or family member and learn how to give a simple relaxing bodywork session based on the principles of Chinese medicine.
Yin, Meet Yang: A Five Elements and Yin/Yang Look at Love and Sex Most of us have heard of the basic Chinese principles of Yin and Yang, and have some idea that "Yin is female" and "Yang is male". Is there more to it that that? Of course! We'll be discussing the model of the human being provided by the basic TCM (Traditional Chinese Medicine) concepts of Yin/Yang, the Five Elements, and the Twelve Meridians; and how that model might inform our thinking about love, sex, and relationships.
Acupressure for Martial Arts and Sports Improve your training with acupressure and Asian Bodybody techniques! Topics to be covered include acupressure "first aid" points for injury treatment, the Makko-Ho stretches, self-shiatsu techniques, and the use of basic Chinese herbal linaments such as Dit Da Jow and San Huang San. While focused towards martial arts training, this class will be useful to anyone engaged in athletic training.
Cultivating and Controlling Sexual Energy The ancient traditions of Chinese Medicine recognize sexual activity as a valuable way to cultivate qi, the energy of life. In this workshop we will discuss breathing, visualization, and acupressure techniques that can enhance both health and lovemaking. While some of the techniques discussed will be specific for men, many can be practiced by both men and women.
I also present talks on various other aspects of spirituality, creativity, and self-defense.