Office in Catonsville, Serving the Greater Baltimore area.
Hours by appointment
Upcoming classes and events: "Acupressure for Autumn", Wed, Sep 27, 7-9pm, on-line or in person in Catonsville; "Living More Magically", Sun, Oct 29, 2-5pm, on-line or in person in Catonsville. Friday Nov 24, 4-5pm, "Black Friday" meditation, Revolve Wellness Studios in Catonsville. Contact me to register or for more information.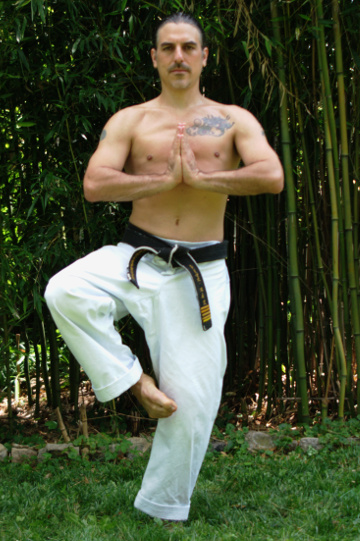 Personal Training and Wellness Coaching
Get moving and feel better than you ever have before
Wellness is more than freedom from pain and disease. It is a way of living which cultivates coping strategies and a reservoir of health. Exercise is central to that.
Drawing on decades of experience in the Asian martial and healing arts, I can work with you to combine elements of martial arts and self-defense training, qi gong, yoga, and old-fashioned calisthenics to meet your goals.
But you'll get more than a workout: my wellness coaching is based on the ancient mind-body principles of Chinese Medicine and is rooted in over a quarter-century of experience with plant-based nutrition.
Whether you've never exercised, are getting your strength back after illness or injury and want to combine gentle exercise with shiatsu treatments, or are already in shape and want a "black belt boot camp" workout to take you to the next level, contact me for a free consultation.